Delicious Energy Bars for Moms
No Crash. No Crumbs.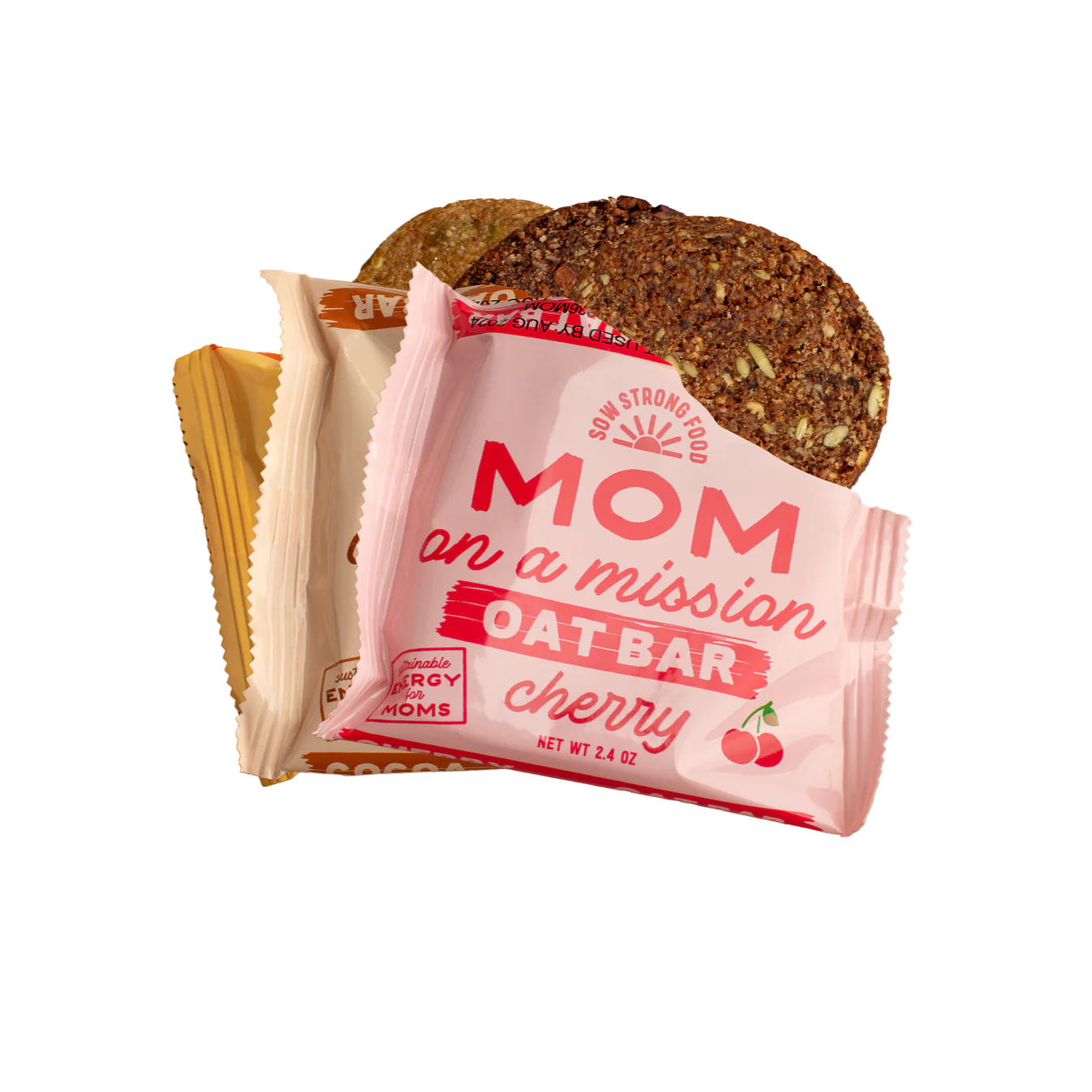 Tasty Energy Bars for Moms
No Crash. No Crumbs.
Moms, fuel your day and surprise the kids with our energy boosting, appetite satisfying, gluten-free, protein-packed treats. Crafted with love, healthy carbs, and flavor the family will enjoy!
Free shipping on orders of $60 or more!
No harmful seed oils & gluten-free!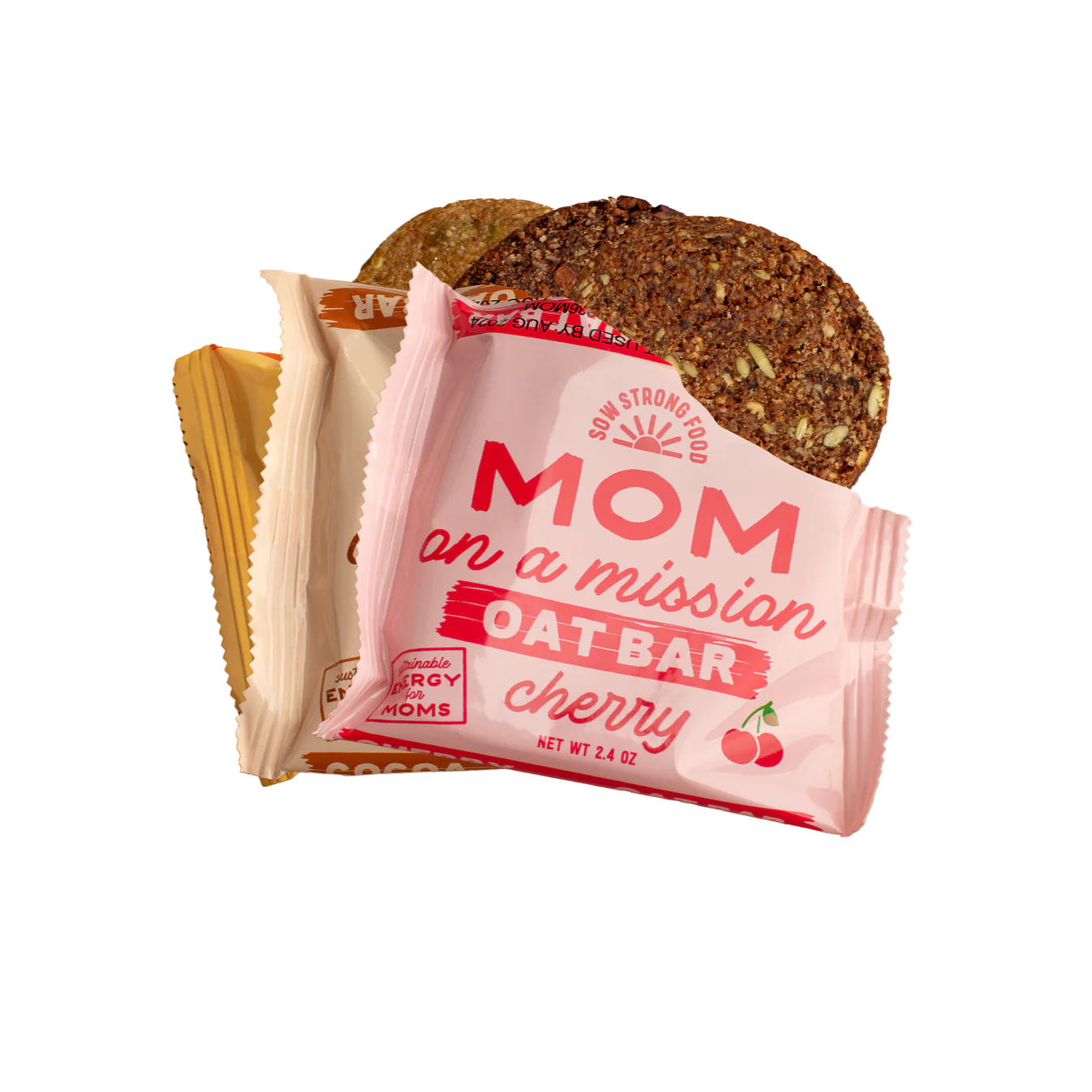 Trusted by Moms & their families across America
Moms and their families love the taste, nutrients, and no mess convenience of our variety of Mom on a Mission bars!
Your family shouldn't have to choose between flavor & nutrition.
We are on a mission to make the best tasting, most convenient, and nutritious food to fuel your family!





Best Sellers: Cocoa, Cherry, and Original
3 family favorite flavors. No harmful seed oils, no soy, gluten-free, and no dyes. Free shipping on orders over $60!
We believe family and food are the foundation of a healthy community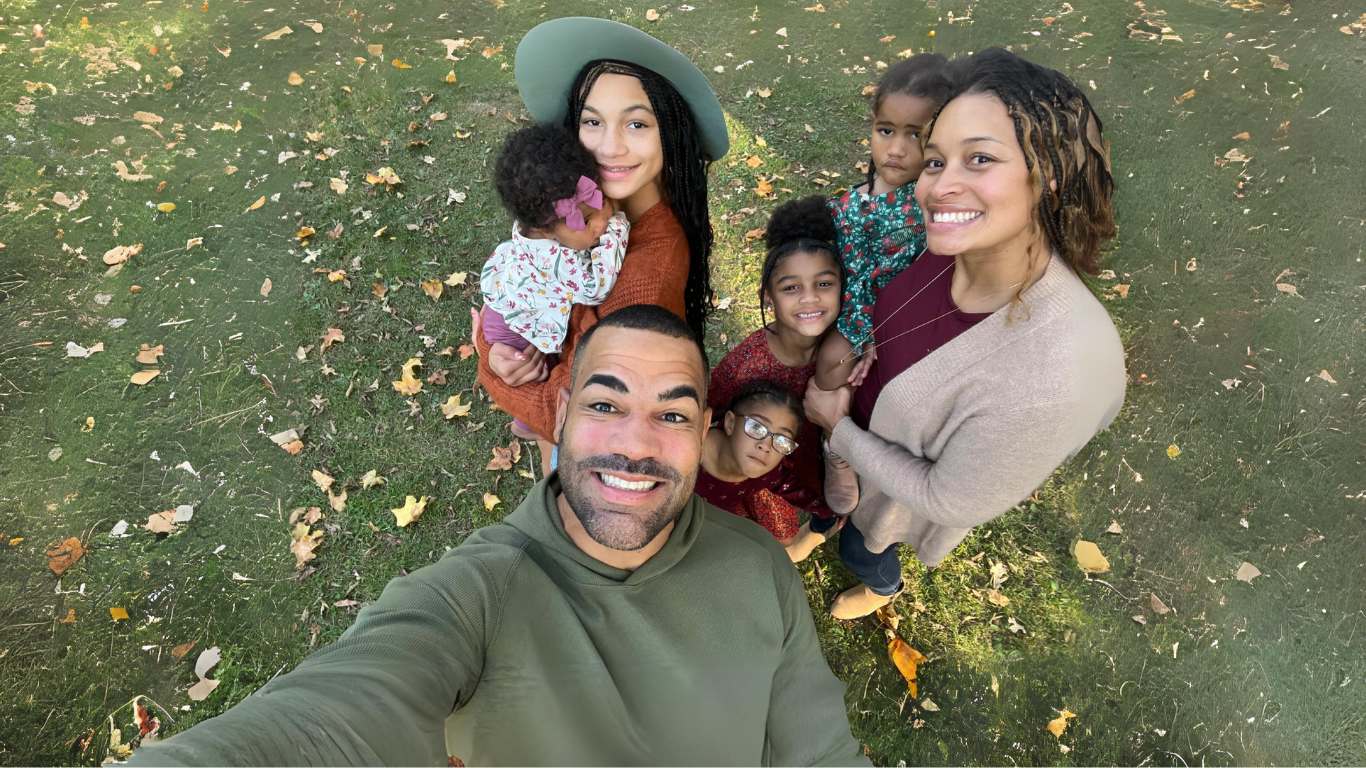 Meet Justin and Chaquerra Kershaw, the heartbeat behind SOW Strong Food.
As parents to five spirited children and ex-Division One athletes, we've felt the challenges of juggling active lifestyles with nutritious eating. With a world caught up in diet trends that often misguide us about carbs, we embarked on a mission right from our basement.
Using just a hamburger press and sheer determination, we defied big industry norms and crafted the healthiest and tastiest nutrition bar. Our inspiration? The "Blue Zones," regions where people lead exceptionally long, healthy lives, championing carbs as a dietary staple.
Enter our "Mom on a Mission Bar."

It's not just a snack; it's a testament to our belief in the power of simple, nutritious ingredients.
Our oat-based, gluten and soy-free bar celebrates carbohydrates, making it the world's premier carb bar. Dive into a unique taste journey that prioritizes both flavor and health.
Justin & Chaquerra Kershaw
Clean Ingredients.
Sustainable Nutrition.
For Exceptional Moms.
Carbs and fats aren't taboo, they're good for you : )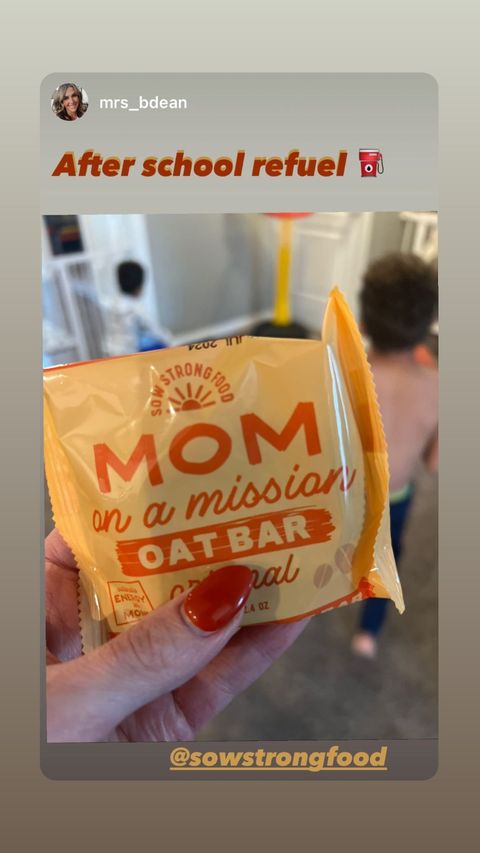 Made with love and real ingredients!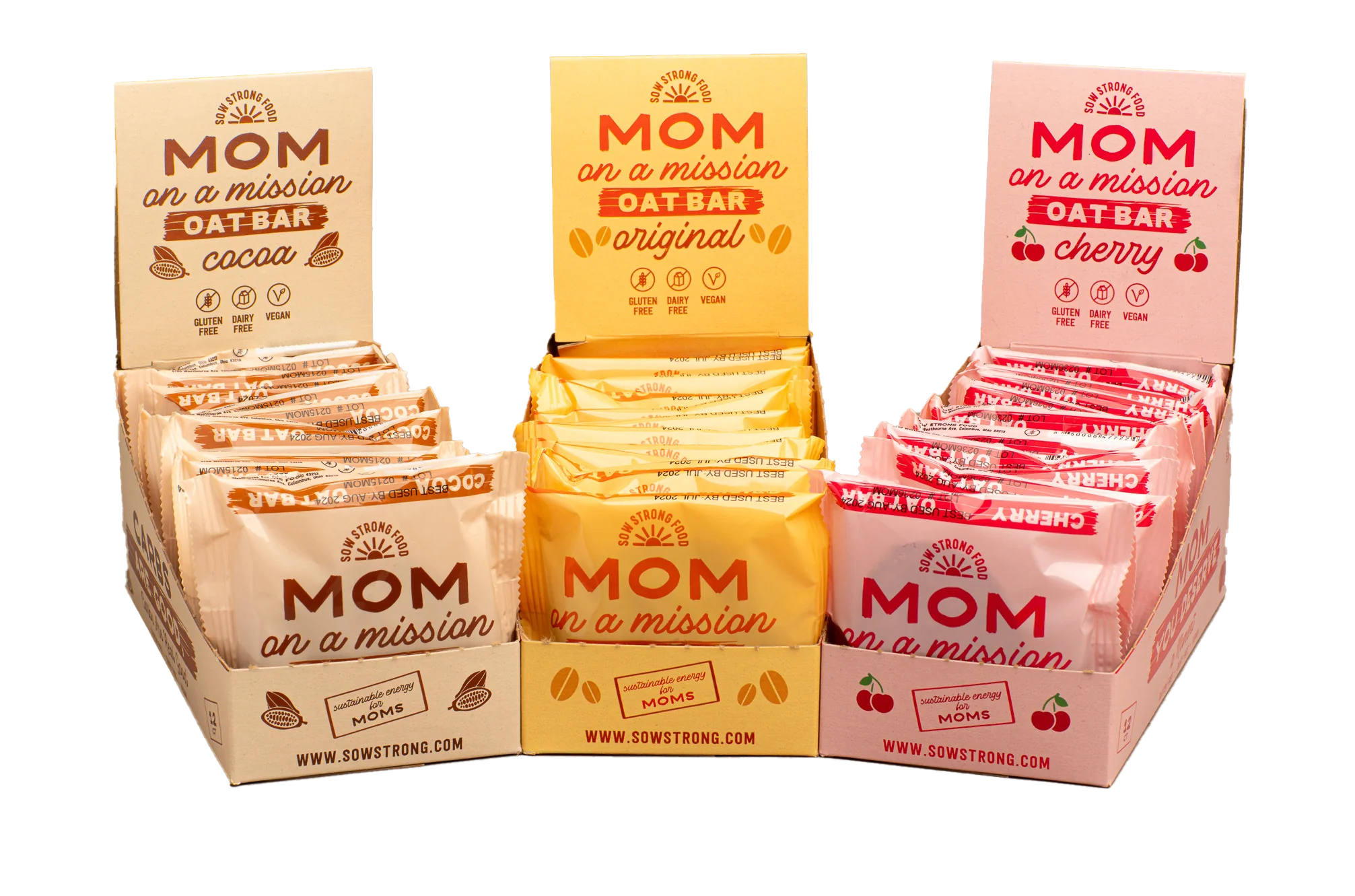 Fuels your day, supports muscle health, and keeps you feeling full and focused throughout the day.
Good carbs = Avoid crashing
Not all carbs are created equal. Whole grains provide energy without the drastic highs and lows.
Good fats = Better health
By using natural sources like seeds and nuts, we offer the good kind of fats – ensuring you stay energized and satisfied.
Our bars are gentle on the gut, packed with energy, safe for allergies, nutrient-rich, and designed to lift your mood with every bite
Our Commitment to Your Family
Reliable Friendly Support
Our support team
is available daily to assist!
Free Shipping on orders over $60
Free shipping on
all orders above $60
From our ingredients to our distribution facilities we ensure you get the absolute best quality
We hold ourselves to the highest standards when it comes to food quality for each bar we make.